Welcome to Quality Inn Florissant
Location

Situated near the airport, this hotel is within 9 mi (15 km) of St. Louis Mills Mall, St. Louis Car Museum, and Verizon Wireless Amphitheater St. Louis. O'Fallon Park and First Missouri State Capitol Historic Site are also within 12 mi (20 km).
Hotel Features

This hotel features a fitness center, a 24-hour business center, and a seasonal outdoor pool. Free buffet breakfast, free WiFi in public areas, and free self parking are also provided. Other amenities include a meeting room, dry cleaning, and a 24-hour front desk.
Room Amenities

All 125 rooms offer comforts like pillowtop beds and premium bedding, plus free WiFi and flat-screen TVs with satellite channels. Coffee makers, down comforters, and free newspapers are among the other amenities available to guests.
---
Hotel Features

Free WiFi High Speed Internet
Free Hot Continental Breakfast
Free Parking Buses Welcome
Seasonal Outdoor Pool
Business Center Faxes and Copies
Fitness Center
Meeting Room
Cable TV with Flat Screen TVs
Desk
Hair Dryer and Coffee Make
Premium Comforters and Bedding
NO Pets Allowed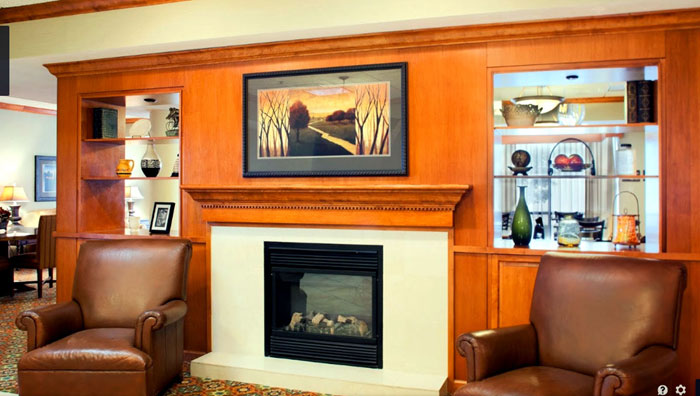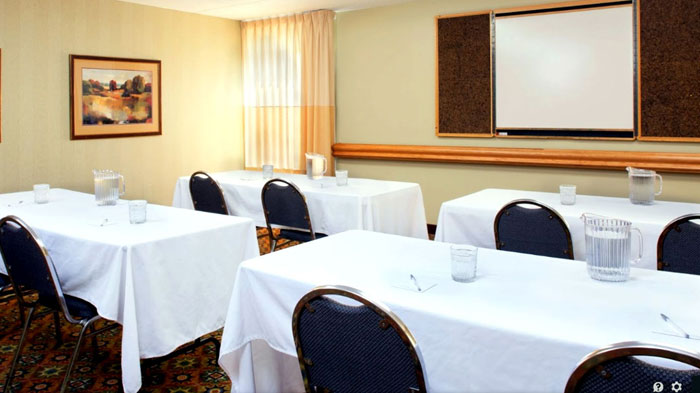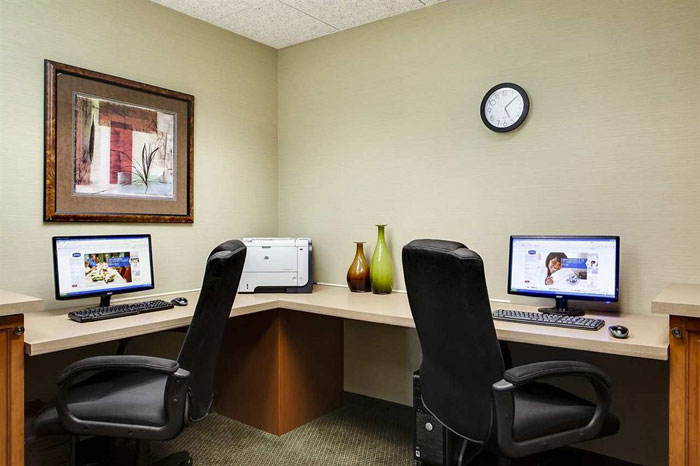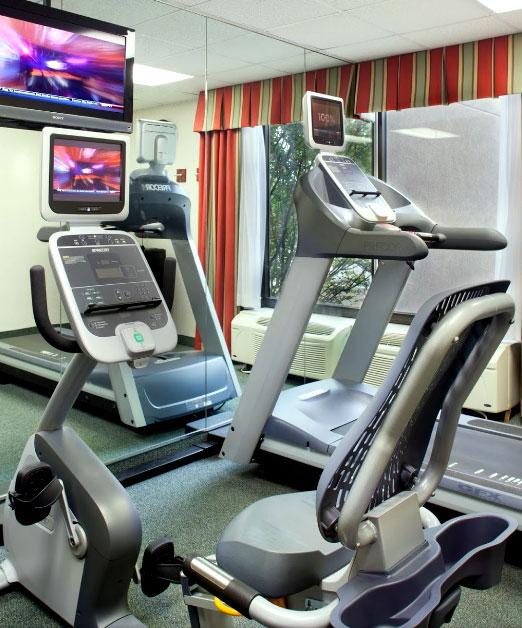 Activities : Take a two-wheel excursion through the Gateway City on one of our many biking trails. Journey underground and discover buried treasure at Meramec Caverns. Set up camp at one of Missouri's beautiful state parks and choose from a variety of al fresco activities ranging from fishing and hiking to swimming, horseback riding and much more!
Airport : Lambert–St. Louis International Airport is an international airport serving Greater St. Louis. It is about 10 miles northwest of downtown St. Louis in unincorporated St. Louis County between Berkeley and Bridgeton.
Attractions : For families on a budget you'll quickly discover that St. Louis offers many free, major attractions than any place outside the nation's capital. And with Comfort Inn & Conference Center Hotel, your St. Louis trip can become more fun, within your budget. A close-to-home drive to this action-packed destination leads to a good deal at the end of the road. The zoo, art museum, science center, history museum, Anheuser-Busch Brewery, Grant's Farm and a host of other stops won't charge a penny for admission.
Business : With more than 500,000 square feet of exhibit space, first-class catering options, and easy access in the heart of downtown, the America's Center Convention Complex offers facilities and services for any event.
Dining : St. Louis is home to a rich mix of cultures and culinary interests. From Italian and German fare to Bosnian and Vietnamese cuisine, there's something to satisfy every craving at the hundreds of one-of-a-kind restaurants dotting the city's culinary landscape!
Golf : Are you struck by the simple beauty of nature? Do you thrill at the sound of a golf ball flying off your club? Ruth Park Golf Course combines the gorgeous landscapes just West of St. Louis with the timeless pleasures of golf.
Government : Whether you have lived in Florissant since you were a child or are planning a future here for your children, we hope you will find our website a fun and informative portal to our community.
Hospitals : Whether you're coming to us as a patient, prospective patient or to visit a loved one, we will do everything we can to make your experience the best it can be. We want to welcome you and to thank you for entrusting us with your or your loved one's care.
This section of our website has been prepared for you. If you have questions that are not addressed here, our compassionate and caring staff is available and happy to respond to concerns, so just ask your physician or nurse. Or if you prefer, call us at 314-653-5000.
Shopping : From collectibles to couture, you're in for a treat when you shop in St. Louis. In St. Louis' historic neighborhoods, antique shops line the streets with wares gathered from generations of St. Louis families. Stop in to browse, buy or just learn more about collecting from the friendly operators. St. Louis' most popular attractions also display unusual items in their shops. Art museum jewelry, botanical treasures, science gifts and butterfly toys are just some of the gifts you'll find in museum and attraction stores.
Sports : We're No. 1 and proud of it. St. Louis is a recognized world class sport city with The Sporting News naming it the nation's "Best Sports City" in 2000 and the "Best Baseball City" in 2005. We're home to the St. Louis Blues, the 2011 World Series Champion St. Louis Cardinals, and St. Louis Rams professional sports franchises, along with many other popular teams.
University : Washington University's mission is to discover and disseminate knowledge, and protect the freedom of inquiry through research, teaching, and learning.
Washington University creates an environment to encourage and support an ethos of wide-ranging exploration. Washington University's faculty and staff strive to enhance the lives and livelihoods of students, the people of the greater St. Louis community, the country, and the world.
Quality Inn and Suites St. Louis Florissant Missouri MO Hotels Lodging Accommodations Budget Affordable Motels Cheap Vacation Packages Specials Weddings Business Travelers Business Meetings Extended Stay